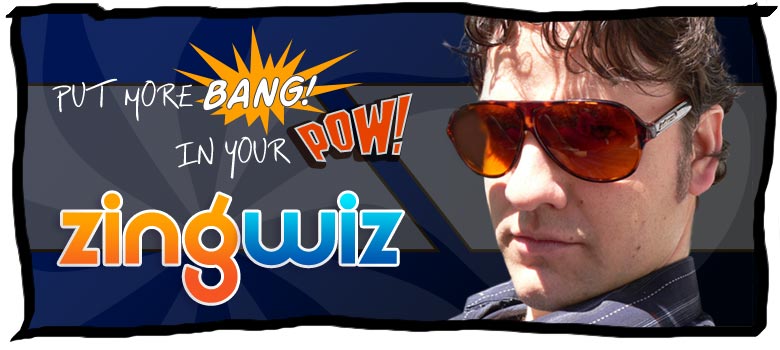 Announcement: The zing blog is here!
This Highly Advanced Supremo Edition
Virtual Lair of the Wizard of All Things Zing
is Under Construction
It is scheduled to be up and running in T minus whenever-I-have-time-to-finish-it.

In the meantime, feel free to visit my old rickety rustbucket of a website
www.chaikastudios.com
Oversized cheap sunglassess sold seperately.